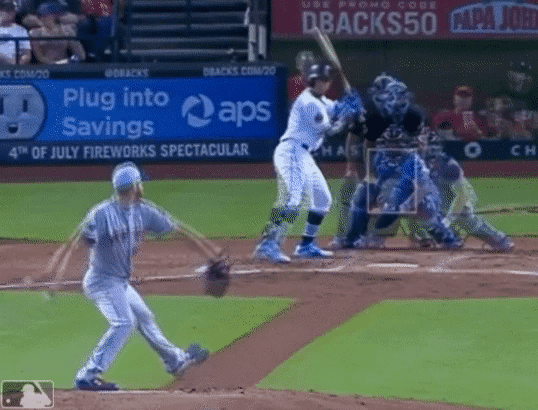 TUNNELING PITCHES AND READING HITTERS
May 19, 2021
College Baseball Fan Support
May 20, 2021
ID Camp Breakdown – May 19
Want College Exposure? Sign up for our Summer Showcase June 29!
Another exciting Impact ID Camp took place this past weekend in Holly Springs, North Carolina. Check out the action below…
Top 5 Prospects:
1. Stephen Kriner, OF, Freedom Christian – 2023 Grad
This was my first time seeing Mr. Kriner and man was he exciting to watch! Stephen would run a 6.65 on the day and also showed athleticism on the diamond. In the box, he's a quick twitch right handed hitter that sprayed balls all over the yard. I'm looking forward to following Kriner in the upcoming years..
2. Joe Cash, OF, Spartanburg – 2023 Grad
We have seen Cash over the past several years and he continues to make strides. One area of his game that was very impressive on Sunday was the 6.85 sixty he ran. He's gotten physical stronger in the last 12 months that has really helped his game. Keep a close on Cash; he's going to be a good one!
3. Connor Radford, INF, Hunt – 2025 Grad
Radford can flat pick it! The scariest part about Connor is he's just an 8th grader. He showed really good actions in the middle infield and has a feel for the game. Write this name down, he will be exciting to follow.
4. James Downum, 1B/RHP, Edenton Holmes – 2023 Grad
Mr. Downum is a guy you can't miss. He's 6'5 and wiry with a ton of growth left in the body. In the box, he showed a really good swing that's only going to continue to get better as he keeps getting stronger. On the mound Downum fastball touched 81 mph with a 65 mph breaking ball. The future is bright for James Downum.
5. Patrick Maloney, C/INF, Broughton – 2024 Grad
Maloney has arm strength that plays in between the lines. On the mound he sat 76-78 with a hard 68 mph slider. It's a little raw on the mound, but there is a ton to like in the upside and projection of the arm. Behind the plate he would flash a 2.16 pop time. Keep eye on Maloney as he continues to develop.
Just missed –
Nicholas Edwards, INF, Broughton – 2022 Grad
There's always something to a baseball player that plays with a ton of energy! This describes Mr. Edwards. Nic ran a 7.3 in the sixty and showed really good actions in the middle of the diamond. In the box, he showed a short compact swing.
Top 5 60 Yard Dash (Ran on Turf)
1. 6.65 – Stephen Kriner, OF, Freedom Christian – 2023 Grad
2. 6.85 – Joe Cash, OF, Spartanburg HS – 2023 Grad
3. 7.06 – Nicholas Cavanaugh, P/OF, East Duplin – 2022 Grad
4. 7.16 – Aidan Smith, OF/INF, Apex Friendship – 2024 Grad
5. 7.39 – Nicholas Edward, INF/OF, Broughton – 2022 Grad
Top 5 Infielders/1B Defense
1. Connor Radford, INF, Hunt HS – 2025 Grad
2. Nick Edwards, INF, Broughton HS – 2022 Grad
3. Austin Mooring, INF, Union Pines HS – 2024 Grad
4. Harris Craven, 1B/LHP, Broughton HS – 2024 Grad
5. Sylvester Clarke, INF/OF , N. River HS – 2023
Top 5 Catchers/Pop Times
1. 2.03 – Chase Pierce, C/1B, East Duplin HS – 2022 Grad
2. 2.16 – Patrick Maloney, C/INF, Broughton HS – 2024 Grad
3. 2.21 – Sam Bertram, C/INF, Broughton HS – 2024 Grad
4. 2.22 – Austin Mooring, C/INF, Union Pines HS – 2024 Grad
5. 2.24 – Davis Phillips, C/INF, Orange HS – 2024 Grad
Top 5 Arm Velocities
1. 82 mph – Nick Cavanaugh, OF/P, East Duplin HS – 2022 Grad
2. 79 mph – Stephen Kriner, OF, Freedom Christian Academy – 2023 Grad
3. 78 mph – Joe Cash, OF, Spartanburg HS (SC) – 2023 Grad
4. 78 mph – Nick Edwards, INF, Broughton HS – 2022 Grad
5. 78 mph – Patrick Maloney, C/1B , Broughton HS – 2024 Grad
Top 5 Hitters (Based on BP – No Live At-Bats)
1. James Downum, OF, John A. Holmes – 2023 Grad
2. Harris Craven, 1B/LHP, Broughton HS – 2024 Grad
3. Stephen Kriner, OF, Freedom Christian Academy – 2023 Grad
4. Nick Edwards, INF, Broughton HS – 2022 Grad
5. Joe Cash, OF, Spartanburg HS – 2023 Grad
Top 5 Power Hitters (Based on BP – No Live At-Bats)
1. James Downum, OF, John A. Holmes HS – 2023 Grad
2. Harris Craven, 1B/LHP, Broughton HS – 2024 Grad
3. Joe Cash, OF, Spartanburg HS – 2023 Grad
4. Stephen Kriner, OF, Freedom Christian Academy – 2023 Grad
5. Chase Pierce, C/1B , East Duplin HS – 2022
Top 5 Hitting Exit Velocity (During BP)
1. 91 – Harris Craven, 1B/LHP, Broughton HS – 2024 Grad
2. 90 – Stephen Kriner, OF, Freedom Christian Academy – 2023 Grad
3. 86 – Lucas Valverde, OF/P , Athens Drive – 2022
4. 84 – James Downum, OF, John A. Holmes HS – 2023 Grad
5. 83 – Patrick Maloney, C/1B , Broughton HS – 2024 Grad
Top 5 Pitching Prospects
1. Nick Cavanaugh, OF/LHP, East Duplin HS – 2022 Grad
2. James Downum, 1B/RHP, John A. Holmes – 2023 Grad
3. Lucas Valverde, OF/RHP, Athens Drive – 2022 Grad
4. Patrick Maloney, C/1B , Broughton HS – 2024 Grad
5. Connor Radford, INF, Hunt HS – 2025 Grad